home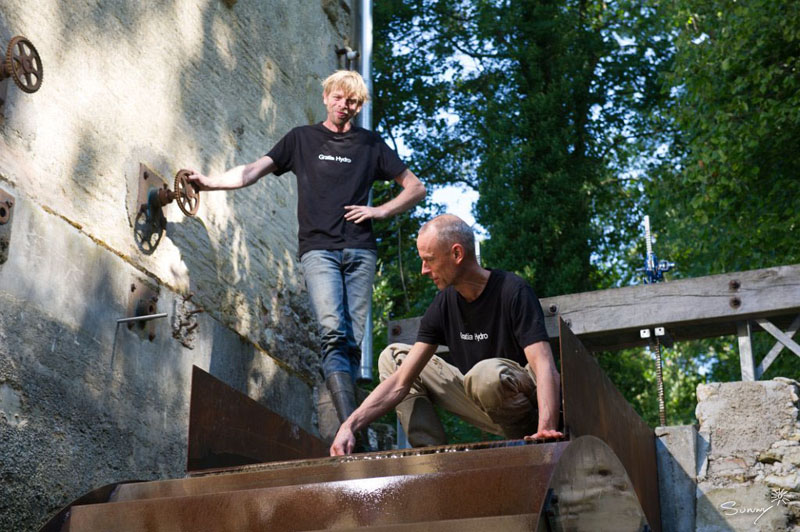 Gratia Hydro is a partnership developed between Peter Vree, (Doodewaard 1971) owner of IJzerbergh metalwork and Martin Eillebrecht, (Maastricht 1965) owner of Woord & Daad Consultancy and Projects.
Peter and Martin came in contact via their children and soon worked together on a 17th century water mill that Martin and his partner own in north east France.
Peter's skills and insights as builder and welder, Martin's (electrical) engineering background and structural skills complement each other perfectly. The water wheel has been running and producing electricity since 2015. This first project has given them the appetite for more. The collected knowledge of hydropower, building, generating electricity and the paperwork involved in permits and delivering to the public grid, come together at Gratia Hydro. You can find water mills all over Europe and if it's up to Peter and Martin, in a few years time you will find them all over Europe too!